Welcome to the 2022 fishing season!
Hours: Please call the Resort Front Desk at 218-753-6480 for the current Marina hours.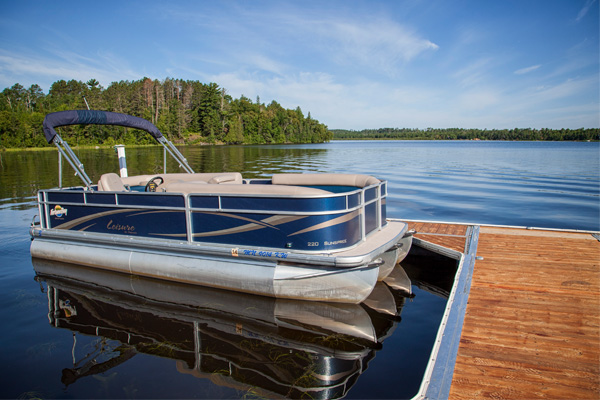 Winter Rentals
Our ice fishing houses are heated and have a power source to charge your phone or other electronics. The houses are typically located through the narrows of Everett's Bay into Big Bay, which is roughly one mile or so past our marina.
Ice House Rates
SUN - SAT
Full-day (7AM - 5PM)
$175 - 4 hole houses
$225 - 8 hole houses
Resort guests get 15% off rentals, plus their resort room as well!
Must be a Wild Edge Member to receive this discount. Not valid with other promotions or discounts. NOTE: Our resort is currently closed Mondays and Tuesdays.
*Excluding tax
Summer Rentals
PONTOONS: We feature 24-foot premier pontoons. For added safety, these are tri-toons for extra stability while out on the lake. They are equipped with a 90 hp 4-stroke motor, plus GPS, sound system and much more! They seat up to 12 people (Maximum of 4,000 pounds) and include floatation devices and a bimini cover.
FISHING BOATS: Full-day rentals only. Fishing rod/reel combos are available for purchase in the Marina.
COMPLIMENTARY FOR OUR GUESTS: Paddleboards, paddle boats, kayaks and canoes.
Summer Rental Rates
Pontoon Boats
$300 / day + gas
Boats
$100 / day + gas & 2 stroke oil
Paddleboards, paddle boats, kayaks and canoes.
Complimentary for guests
Non-registered guests: $10 for 1 hour • $15 for 2 hours • $25 for full day
Download pontoon reservation form
---
Rentals are available 30 minutes after official opening of marina and must be returned 30 minutes before marina closes. Hours vary on time of the year.