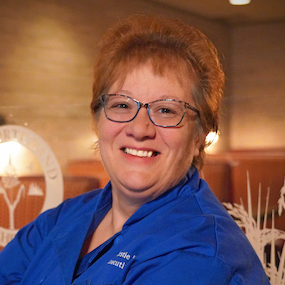 Chef Kirstie Kern
Executive Chef Kirstie Kern is an Eden Valley native, who came to Fortune Bay in 2015 after a successful career running several Green Mill Restaurants in the Twin Cities. She has found a new home here on the Iron Range, where she enjoys mentoring her team and spending time developing them so that they can reach their full potential! Kirstie is very detailed oriented, loves her job and thinks of her employees as family members. She oversees a large staff, all of whom have the same goal in mind - to go above and beyond for everyone who comes out to Fortune Bay for a memorable dining experience!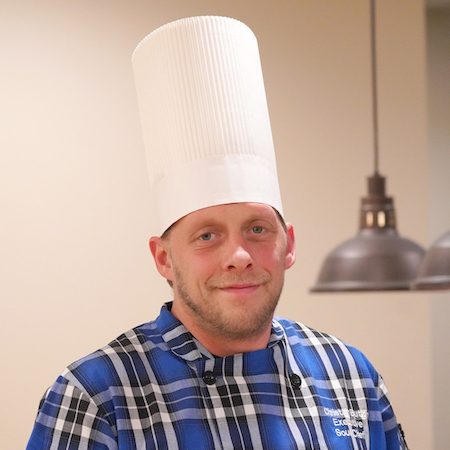 Chef Christian Butzin
Christian is an Embarrass native, who has been with Fortune Bay since 2001. He loves creating new dishes and enjoys working events that showcase his culinary talents. Christian, who is an Executive Sous Chef, is a true team player who is always quick to help out wherever his talents are needed! Christian can be seen working at many of our large corporate events and no matter how busy he gets - he'll always flash that warm smile that knows he appreciates the opportunity to serve you!
Chef Lucian Whitney
Lucian is a Cook native, who has been with Fortune Bay since 2015. He is a passionate Executive Sous Chef, who enjoys visiting guest tables to make sure that the meals he and his staff prepare meet or exceed their expectations. Lucian has been the Sunset Steakhouse Manager since 2018 and has always prided himself on providing an excellent atmosphere for our guests. His passion and energy level run deep as can be evidenced by such actions as walking to our RV Park to converse with guests and invite them over to try out a new appetizer or drink special. Stop by the Sunset Steakhouse today to see firsthand how Lucian engages with our guests and serves up some of the best food on the Iron Range!