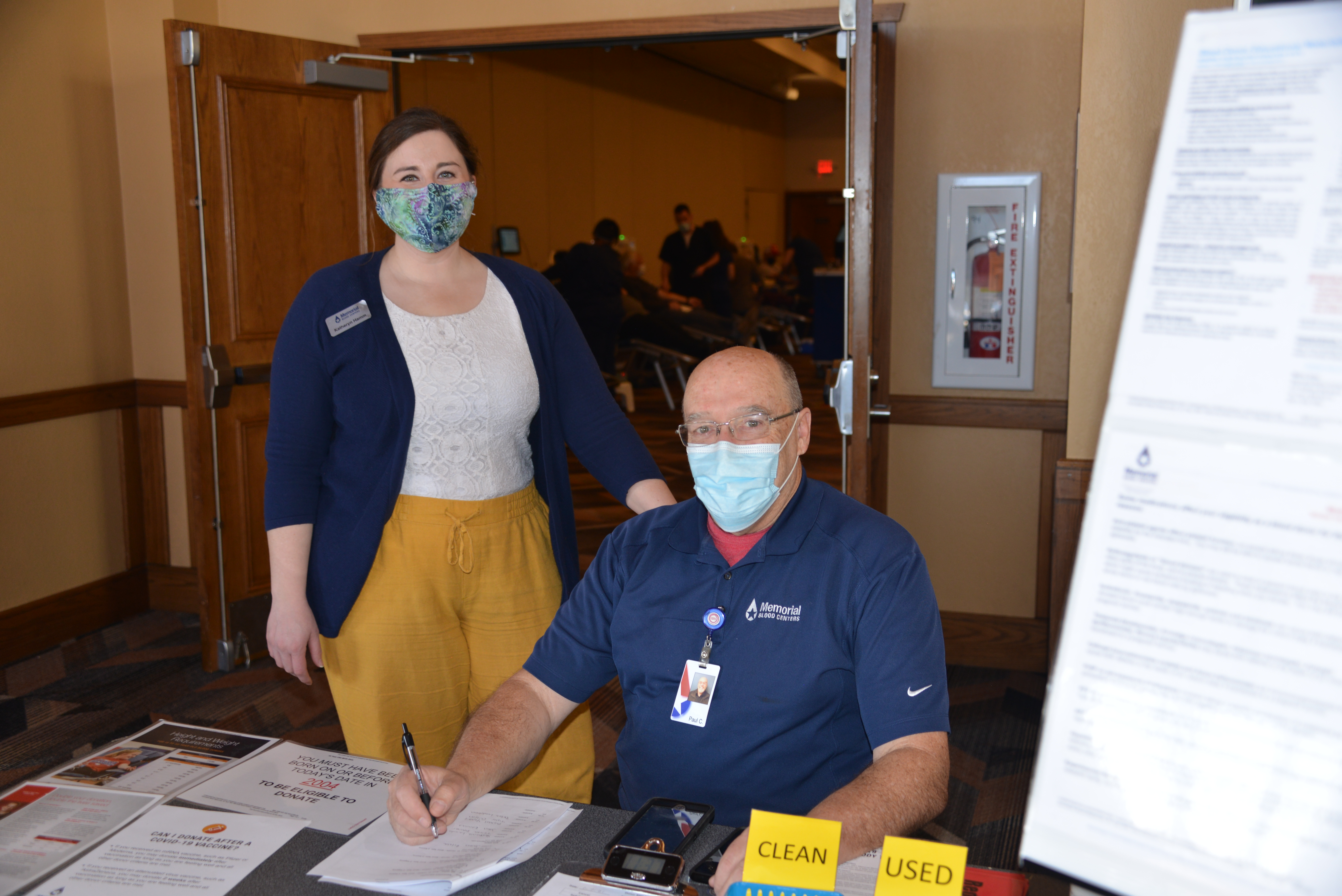 Fortune Bay Hosts Mobile Blood Drive!
January 11, 2021
The Woodlands Ballroom at Fortune Bay was recently turned into a Mobile Blood Drive as employees and guests answered the call for help in these trying times.
"This is my first blood drive and I am very excited that Fortune Bay is once again partnering with the Memorial Blood Centers to continue to offer blood donation drives," said Fortune Bay Safety Manager John Kannas, who organized the drive and was also one of the donors for the day.
Sunset Steakhouse Manager Lucian Whitney was another employee who rolled up his sleeve to help out.
"My wife always donates and she encouraged me to sign up," said Whitney, who added former Personnel Manager Mary Anderson also played a part in getting him involved with Memorial Blood Center Drives. "I found out that I was Type O-Universal Donor so that was an added incentive to give blood."
The event ran from 11 a.m. until 2:30 p.m. and 24 employees and nine guests took part in the Memorial Blood Center's Drive.
On a regular year, Memorial Blood Center would have parked its mobile unit outside. However, with the COVID-19 pandemic still in full force, Kannas offered up the use of The Woodlands Ballroom.
"This was the perfect space as it provided us ample room to social distance and plenty of room for the Memorial Blood Center staff to perform their tasks at hand," said Kannas.
Kannas said it goes without saying that blood and blood products are key to successful care for many people. He added that with the ongoing COVID pandemic impacting donations— it is even more important that we are able to support the blood drive and give back to our community.
"These blood drives would not be a success without those that volunteer to donate, so thank you— thank you—thank you to all our employees and guests who donated!" said Kannas. "You guys are awesome!"
As a bonus for donating, employees and guests were presented with a long-sleeve T-shirt that read, "Make a World of Difference—Give Blood."
"It was quick and painless—donating was a no brainer and I am happy to help," said Whitney after making his donation
Being the die-hard Kansas City Chiefs fan that he is, Whitney said donating also gave some of his fellow team members the chance to see that it's proof he bleeds #ChiefsKingdom Red!
"Go Chiefs!" he said with a smile after grabbing his T-shirt and some goodies.
Director of Human Resources Beth Adams was also glad she was able to donate.
"It's so encouraging to see how many employees signed up to help others out," said Adams as she looked around the ballroom and saw how busy it was. "I'm extremely proud of our team and the guests who also donated blood today—it truly makes a difference."
RECENT POSTS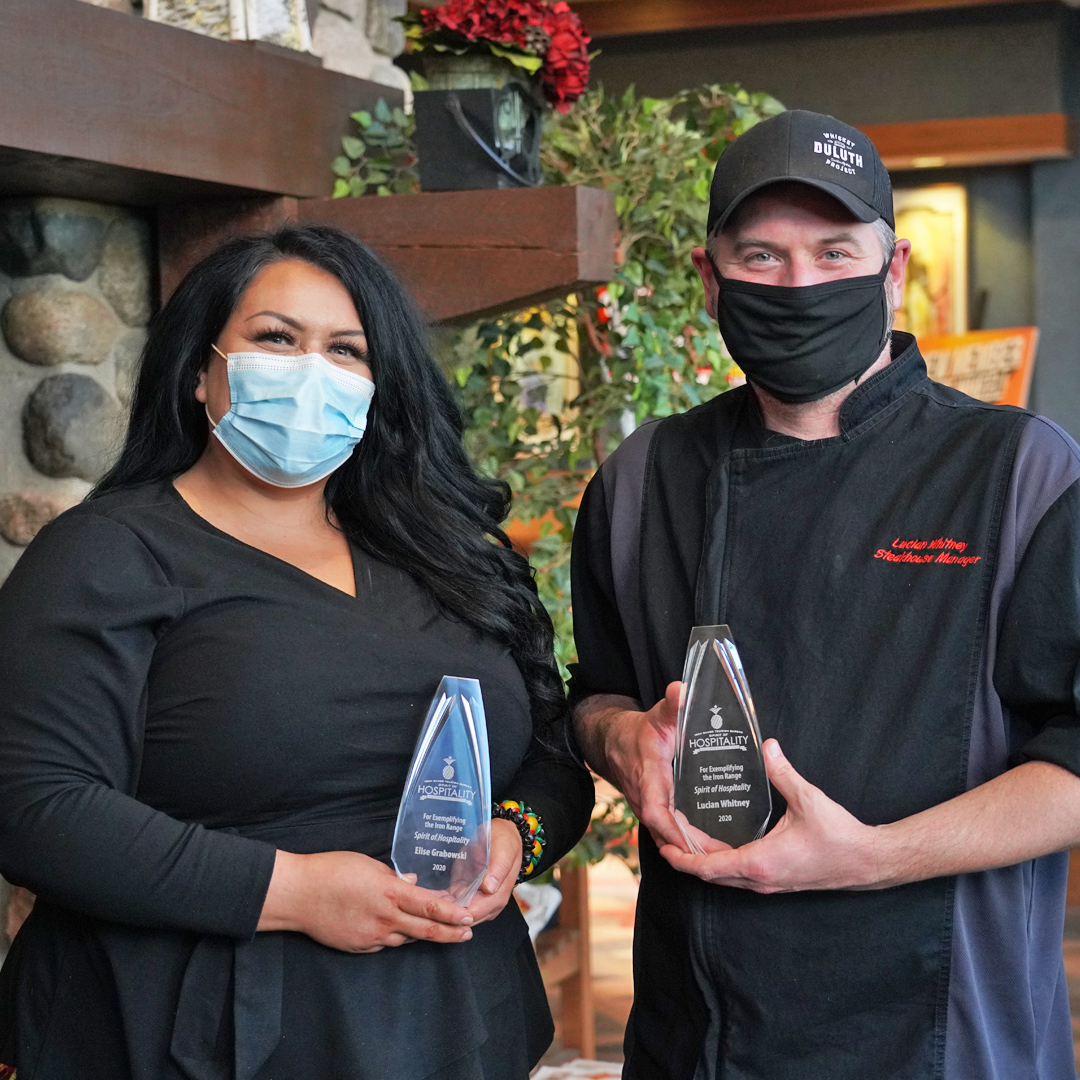 Spirit of Hospitality Award Winners
It was a banner evening earlier this month when Elise Grabowski and Lucian Whitney walked away with Spirit of Hospitality
Read More