Hacker is cautiously optimistic for the 2022 fishing opener!
April 29, 2022
Even though Lake Vermilion is still holding onto its ice like a Yeti cooler, Marina Manager Brian Hacker remains hopeful that the 2022 Minnesota Fishing Opener still takes place.
"Well," said Hacker when asked about the prospects from his office on April 29, "that's the 50-million-dollar question for sure this season!"
Miraculously, Hacker said there are reports of Everett's Bay still has over two feet of ice with May less than two days away.
"We have not really had any very warm days to change that number," said Hacker as he was busy unloading new supplies for the 2022 season. "I am hopeful that we get some rain and wind and that it will go away soon."
While Hacker can't worry himself with things Mother Nature controls, he and his staff have been busy making the change-over from the winter season to the upcoming summer months. He and his crew have been organizing non-motorized rentals, while also starting to prep the fish cleaning shack, family picnic area and eventually prepping the motorized rentals. The latter includes pontoons and fishing boats.
"Our old boat fleet might get some fresh paint, depending on time and when we start getting more rentals," said Hacker, who added that premium gas, oil, and off-sale beverages will again be offered.
As promised when he joined the Fortune Bay team last fall, Hacker has delivered by adding many new items to the marina. He showed off a variety of new tackle, rod and reel combos, coolers, boating, and camping supplies, while his crew busied themselves with prep work for the upcoming season.
"All of it needs to be entered into inventory, our point-of-sale system, priced, merchandised, and hung up," explained Hacker. "That has been extremely time-consuming. I feel like I have had to build this as a new store from the ground up."
When looking to order from his vendors, Hacker said he tried to think of anything and everything that our guests might want. And in Hacker's eyes, the guests won't be disappointed.
"We have basically a brand-new marina store down here," said Hacker. "It's set up now if we had a customer with nothing for fishing, they could rent a boat and buy whatever rods, tackle and bait they could ever need to get set up and go out and fish."
Another decision management made was to move the mobile sauna from near the lake to the RV Park, which is another amenity Hacker oversees.
"We think this will be a great place to get the most use out of it in the upcoming seasons," said Hacker. "If any of our guests would like to use it, they just have to let us know a few hours beforehand so we can stoke the fire for them."
Staffing levels at the marina should mean Hacker will be able to operate from 5 a.m. until 9 p.m. seven days a week.
"We have added quite a few new staff in just the last week and are looking strong for the summer months," said Hacker. "We have Cody and Ryan continuing to be here from the winter. We have Peg and Christina returning from last year. We will also have four or five other new staff joining the team."
And with a fully operational staff, Hacker is confident that he'll be able to keep the aforementioned hours of operation intact.
"I feel if we want to capitalize on the fishing business, we have to be up and ready for the fisherman bright and early," said Hacker.
And for those who do show up that early, Hacker will have plenty of snacks available and perhaps a cup of fresh coffee to awaken their senses before the anglers take to Lake Vermilion.
"I'm excited about this year and so is my staff," said Hacker. "We encourage people to stop by to check out everything that we have to offer. I think they'll be pleasantly surprised."
RECENT POSTS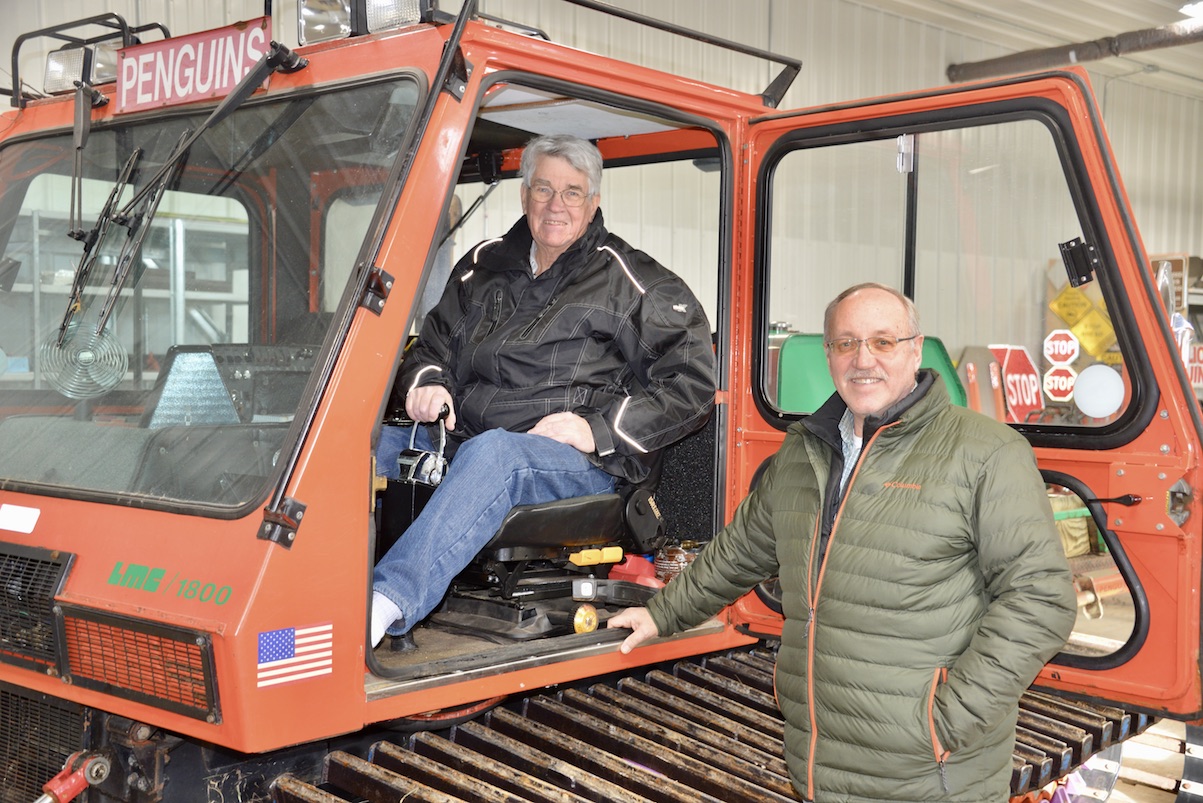 Vermilion Penguin Snowmobile Club is a gem!
The vital role that the Vermilion Penguin Snowmobile Club plays for winter tourism is not lost on businesses like Fortune Bay
Read More