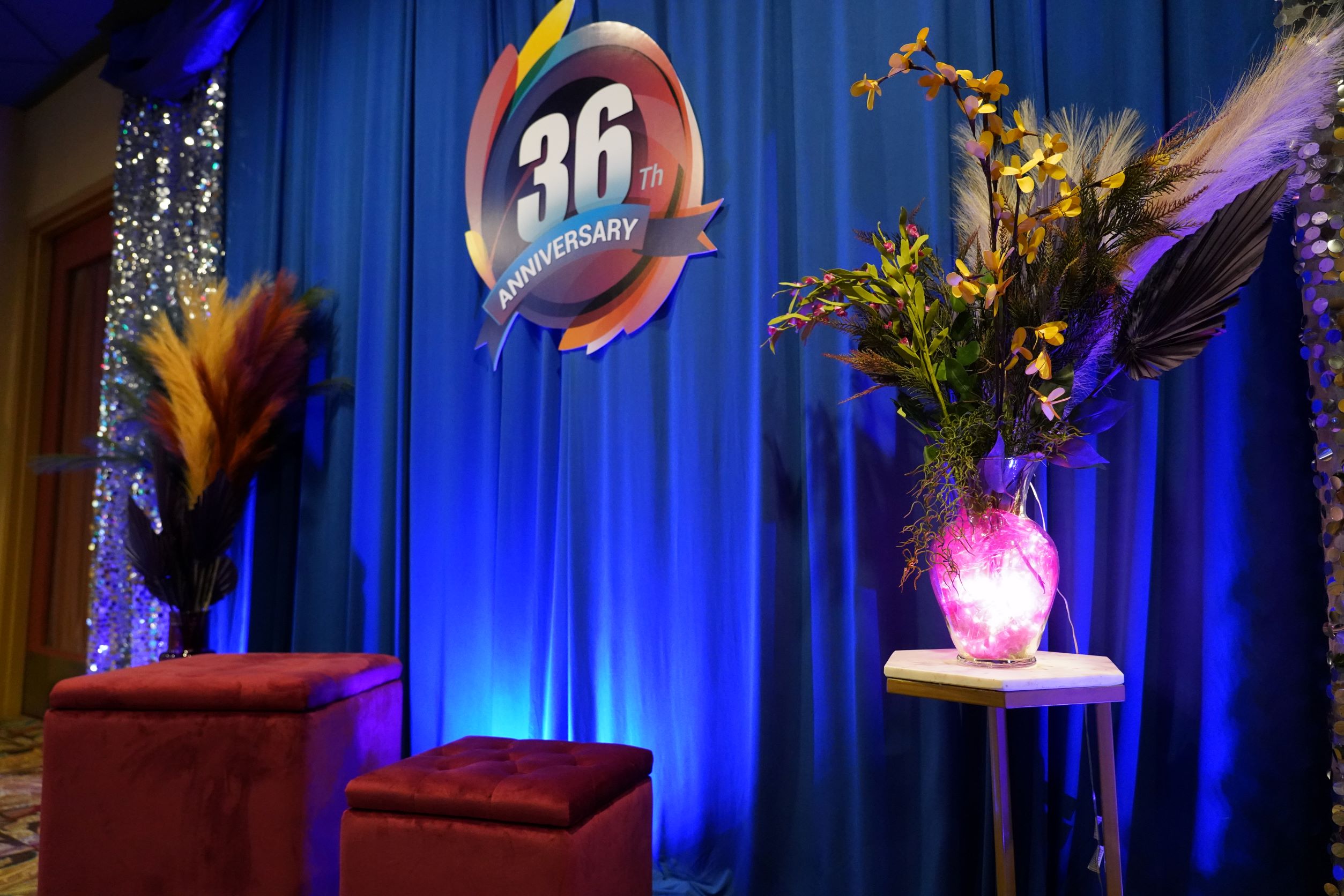 Hats Off to 36 Wonderful Years at the Bay!
October 24, 2022
Thanks to its hard-working and dedicated employees, Fortune Bay Resort Casino continues to stand the test of time and is celebrating its 36th Anniversary this month!
"It really is a tribute to our employees," said General Manager Mayan Beltran, who also serves as the CEO of Bois Forte Business Development Corporation. "Fortune Bay continues to be successful in large part of how passionate our employees are with the jobs they do on behalf of the Bois Forte Band of Chippewa."
Director of Human Resources Beth Adams agreed.
"We've been fortunate to have a core group of longtime employees who serve as mentors to our new employees coming in," said Adams. "Yes, we've had some struggles since the pandemic, but our employees continue to play a vital role in the success we've enjoyed, and that won't change moving forward."
While there have been some challenges over the years, including the ever-present pandemic that Adams alluded to and the recession of 2008, Fortune Bay's management team has made itself financially solvent by investing in new amenities over the past 36 years.
"I'm extremely proud of our employees and the work they do on behalf of Bois Forte 365 days a year," said Bois Forte Tribal Chair Cathy Chavers. "Whenever we go to other properties for conferences, we are told over and over again, how well our employees treat them when they pay us a visit."
And that statement is a testament to the leadership in place at Fortune Bay, who know that guests have plenty of options when deciding to book a weekend trip or a simple day trip to enjoy some gaming, golf, or perhaps a fine dining experience at our Sunset Steakhouse.
"We can't allow ourselves to get stagnant in what we do—we must strive to work hard to give our guests an experience they'll remember," said Beltran. "And we are upping the stakes so that we lead the industry in staying relevant."
That includes reinvesting in the property, whether it be a multi-million-dollar facelift that began in late 2019 and was finished some two years later, enhancing our offerings at our marina and RV Park, or doing updates to our expansive conference center.
"The work done at the marina was needed as we continue to position ourselves as a destination property," said Beltran of adding a family fishing dock, family picnic area, and new non-motorized rentals. "The backdrop of Lake Vermilion is a huge seller for us, but we needed to do more, and we will continue to do more in the coming months."
That plan includes making improvements to its icehouse rentals and possibly getting into snowmobile rentals.
"We are also entertaining the idea of jet ski rentals in the summer, and we'll be making some much-needed improvements to our pontoons," said Beltran. "We need to capitalize on selling the lake experience to our guests."
While still in its infancy stages, Beltran has also talked about bringing an Aqua Park at the marina. Plans would call to dredge an area in Everett's Bay and put up the park, which provides several water activities for guests to enjoy.
Long-term plans may call for an actual water park to be built on the north side of the resort, which faces Lake Vermilion. The hope would be to give families something to do year-round, but more specifically during the doldrums of our harsh Minnesota winters. While it's important to look at the big picture, Beltran said discussions with tribal leaders must take place to see if the aforementioned plans are feasible.
"We have some other exciting projects in the works, but our main focus right now is celebrating our 36th anniversary," said Beltran. "Our team has come up with many great ideas to roll out to our valued guests."
Those ideas include room specials, bar specials, dining specials, top-notch promotions, and Guest Appreciation, which takes place in The Woodlands Ballroom on Wednesday, October 26th.
"Our team enjoys working this event as it gives us a chance to personally thank our guests for being an extended part of the Fortune Bay family," said Beltran of the event, which runs from 5 p.m. to 8 p.m. "Our guests don't just come in for the meal prepared by Chef (Kirstie Kern), but they also look forward to spending some time with our employees."
An Anniversary Super Swipe also runs on the 26th from 10 a.m. to 10 p.m., where guests can swipe their player's card at the kiosk to win $5 to $500 in Fortune Play.
Aside from the Guest Appreciation offerings, there are plenty of casino promotions, including the 36th Anniversary Cash Drawings every Saturday from 3 p.m. to 10 p.m. There will be 22, $1,000 cash winners each week! There are also poker and blackjack specials, plus live music in the NorthStar Lounge every Friday from 10 p.m. to 1 a.m.
"This is an exciting time of year for us as we celebrate another milestone with our guests," said Beltran. "Let's show our guests how much they mean to us by providing exceptional guest service to them every time they walk through our doors."
RECENT POSTS
Hacker is cautiously optimistic for the 2022 fishing opener!
Even though Lake Vermilion is still holding onto its ice like a Yeti cooler, Marina Manager Brian Hacker remains hopeful that
Read More