Hats off to our fantastic women leaders!
March 8, 2022
In recognition of International Women's Day, Fortune Bay Resort Casino is pleased to shine the spotlight on some of our leaders who do their part to make our property one that stands out!
Whether it be our Director of Gaming Elizabeth Deegan, Director of Human Resources Beth Adams, Assistant Director of Marketing Hannah Chosa, Director of Compliance Manager Barb Brodeen, or our Director of Hospitality Rebecca Stahl, we want to thank them all for their contributions to our operations!
While those mentioned above weren't available for a photo op Monday afternoon, we did have many other key employees who took the time to let us thank them for a job well done! Those employees include Marty Nosie, Elise Grabowski, Toots Sandnas, Lindsay Kinnunen, Jess Simon, Krissi Kotnik, Marissa Rose and Holly Smith.
We also want to thank women across the globe who make a difference in their workplace, their communities, and most importantly, their home!
As a small token of appreciation, we invite all ladies out to receive a free $10 Fortune Play offer. Simply sign up at our Player's Club with a valid ID. This offer is good today until 10 p.m. Tuesday, March 8, which is the official date on the calendar set aside for International Women's Day.
"We have so many great women leaders here at Fortune Bay," said Bois Forte Tribal Chairwoman Cathy Chavers. "We value the roles they play in helping us continue our success story that began over 35 years ago here on the Bois Forte Reservation."
RECENT POSTS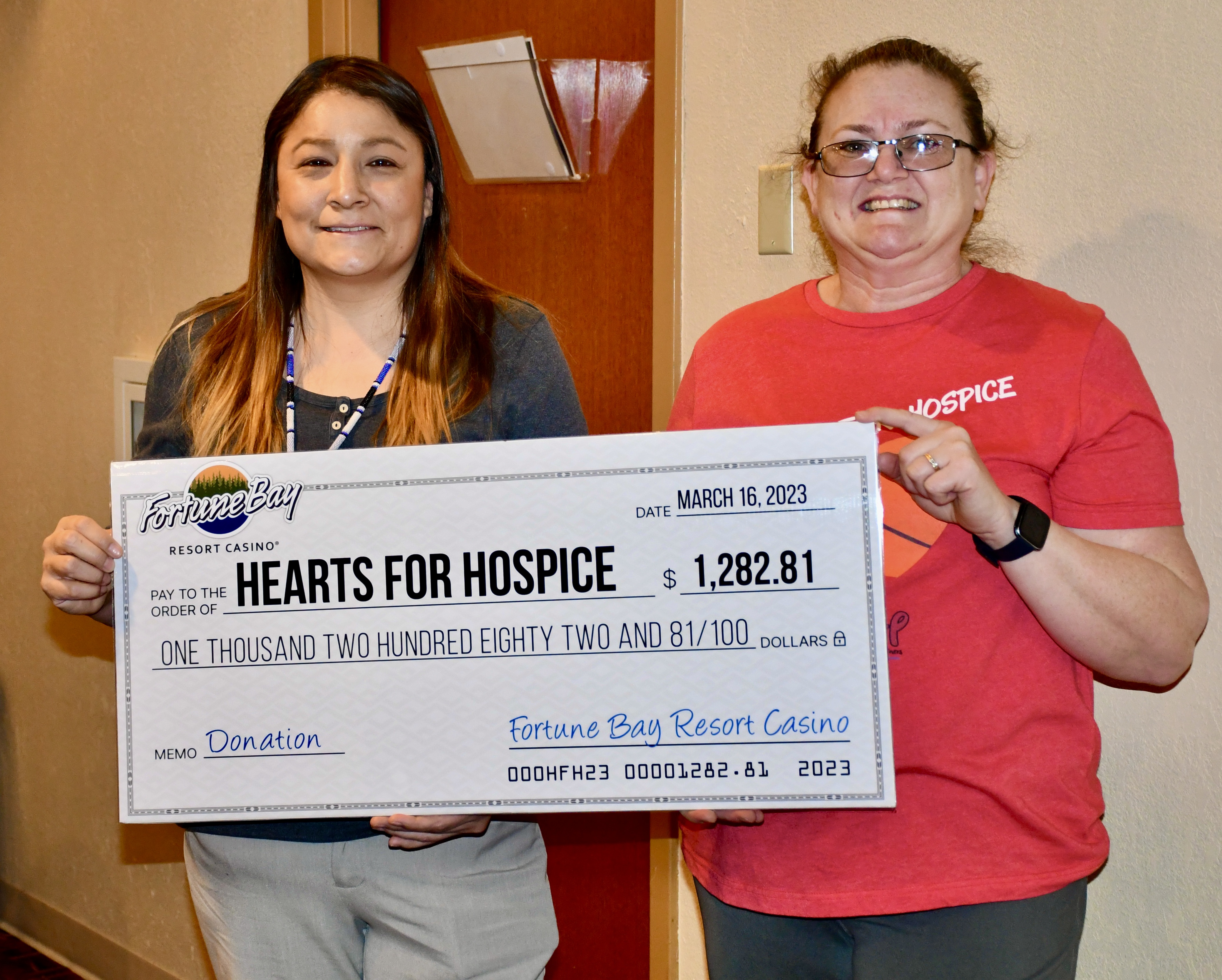 Hearts for Hospice receives a nice boost!
TOWER— As a person who has experienced a loss due to cancer, Emily Koch wanted to do something in memory of her
Read More